Bhutan Cricket announces 10-month contract for 14 female players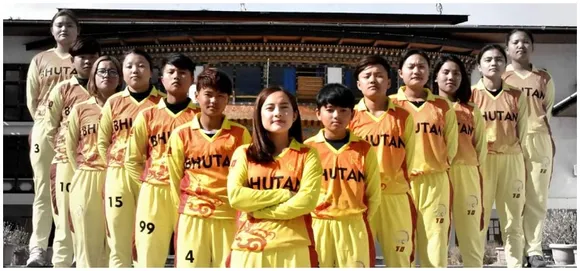 Bhutan Cricket (BC) has announced a 10-month contract for 14 women cricketers ahead of the ICC T20 World Cup Asia Qualifiers slated to take place in Malaysia later in the year. It has been learnt that eight players have already signed the contract while the remaining six to signed in few days.

Bhutan are one of many debutants who will be participating in an ICC event for the first time. The contracts have been graded in four categories in which players under Grade A will receive a stipend of Nu. 15000 ($206), Grade B will receive Nu. 10,000 ($137), Grade C will receive Nu. 5000 ($69) and Grade D grade will receive Nu. 3000 ($41) on a monthly basis.

ALSO READ: Bangladesh looking to arrange matches for its Under-19 side

Besides the monthly stipend, the cricketers will also be allotted daily allowances and incentives for excellent performances separately in the international and practice matches. The association will also take care of the travel allowances of the players, their entire logistics, training kits and provide each cricketer with a set of cricket kit worth Nu 30,000 with cricket shoes aside.

Alongside the contracts, Bhutan Cricket has also announced a 10-month High-Performance Programme (HPP) for its female players which has already started on February 11. The HPP has been divided into four different phases with each phase comprising different sets of activities for two months – general preparatory, specific-preparatory, pre-competition, and competition.

With COVID-19 playing a big part in the accessibility of the cricketers, the association has announced that the selections will be made based on the basis of past and present performances. It has been also understood that Bhutan will be travelling to the Indian neighboring states of Sikkim, Assam, and West Bengal for standard practice matches during the HPP.

ALSO READ: Uganda Cricket Association announces 28-member probables for preparatory camps

Bhutan Cricket CEO Damber S Gurung, said the High-Performance Programme is aimed at standardising the national team and their target is to win seven games to qualify for the global qualifiers. "HPP is not a one-time event, but will carry on for all teams," he was quoted as saying by Kuenselonline. "As this project is in the initial stage, we thought of having players with international experience along with young talents."

"Our aim is mainly to develop competitive national teams and if our women's team improves their performance by 70-80 per cent, we are successful. However, it entirely depends on the mindsets of the coaching team and players," Gurung added.