Heather Knight, England pumped to get back to playing ODIs again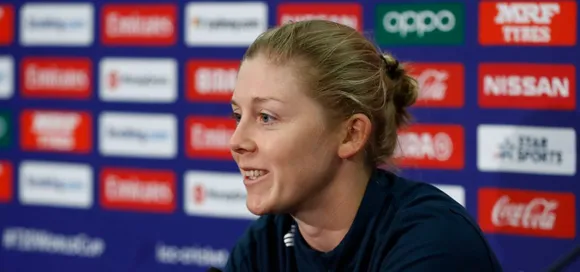 Heather Knight © Getty Images
Reigning world champions England last played an ODI in December 2019 when they beat Pakistan 2-0 in the three-match series in Malaysia. They played 13 T20Is in 2020 and the last time they played any cricket was when they hosted West Indies for a five-match T20I series at home last September. The last time they went through a whole year without playing an ODI before 2020 was in 1994.

England will return to ODI cricket after a gap of more than a year when they take on New Zealand in Christchurch in the first of three matches on Tuesday (February 22).

"It's been a long wait with the circumstances of 2020. We obviously didn't get any ODI cricket in at all. So, just super pumped that we're able to get back and play ODI cricket again," skipper Heather Knight said on Monday ahead of the series opener.

"I think there might be a bit of crowd in tomorrow at Hagley Oval which is a beautiful ground to play cricket. Just being able to play international cricket in front of people is super exciting and it's hugely important story for the women's game as well, to get cricket back on consistently."

Knight reiterated that it's going to be challenging for England to return to the 50-over format, but added that warm-up matches they played against New Zealand Development XI will hold them in good stead.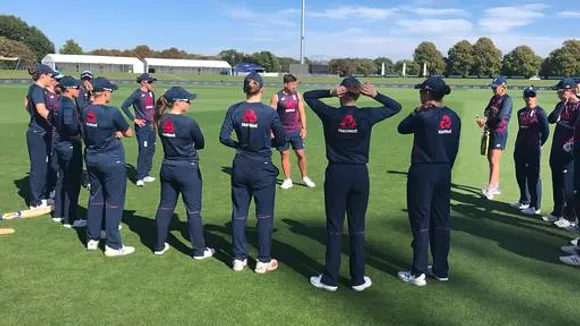 England squad during their training © ECB

"(It's been) slightly challenging, I think, as players just getting used to the rhythms of 50-over cricket, again, it's slightly different to T20I. Generally, it's just about their doing your skills more consistently for longer, to be honest. So that's what we've really focused on in our practice and our warm-up games out here," Knight added.

"It's going to be a really good test for us. Preparation has been a little bit disjointed, but I feel like the team are really ready to play ODI cricket now. The last couple of days training really shown some real intensity and some real skills about where we need to be."

"We've had a really good look at about where we are as a team in ODI cricket and where we need to get better, where we're really good as well, and how we're going to be successful in the next couple of years. I'm really excited to start that journey. It feels like a really for a long time coming."

Former Australia player Lisa Keightley took over as the head coach in January 2020 and this will be her first ODI series since taking over. Knight believes there might be some changes in approach and they will have to adapt to the challenges that comes with the longer nature of the format.

"50 overs is a little bit longer, has a lot more ebbs and flows. You have to adapt a lot more as a player in terms of how you go about things, when you might have to sort of take a little bit of pressure and when you can really throw that punch back. I think the themes are similar, it's just about adapting it a little bit for ODI cricket and being able to make big contributions. In 50 over cricket, you need a lot more consistent performances for everyone."



Danielle Wyatt scored her first ODI hundred during the second match against Pakistan in 2019 after being promoted to open the batting in the series. Knight believes despite her challenges and indifferent form in the recent past Wyatt is going to be a key factor for the side going into the series.

"It's fair to say and Danni will say this herself, she hasn't quite nailed ODI cricket yet. It's a real shame that she had that great hundred in Malaysia and then she wasn't able to back that up with the big break," Knight said.

"I really think it's going to be a huge series and year for her in terms of really nailing down her ODI cricket and what she could do for us at the top of the order. She naturally scores very quickly and there's going to be times probably where she gets out early."

"I'm really excited what Danny could do. That's the reason we moved her up the order for that trip to Malaysia, because we felt like she could be really aggressive and get us off to great starts. She's worked really hard the last couple of months and the signs are very good in the practice game. The way she played in that second warm-up game is exactly how we want her to play," the skipper stated.

ALSO READ: Still have some unfinished business in England shirt, says Natasha Farrant

Left-arm pacer Natasha Farrant is making a return to the England ODI side after a gap of eight years with the injury to seamers Anya Shrubsole and Katie George. The 30-year-old Knight said Farrant's call-up is a testimony to the domestic game and she hoped whenever there's an injury there will be players who can come and grab their opportunities.

"We've got some really strong depth in that's actually in the same bowling department, Kate Cross, Freya Davies, Tash Farrant has obviously come in and has been really great," Knight added.

"It's a brilliant tick box for the new domestic competition; Tash has obviously been training with a team and was completely ready to step up and be ready to put on the England shirt. I think she's picked up a yard of pace as well and can give us that slightly different option from left arm over. Tash has been called up shows that there are opportunities if people do well and push their case forward."