Lots of positives to take, says New Zealand bowling coach Jacob Oram after first warm-up fixture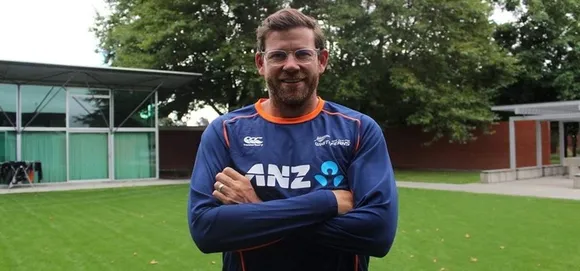 New Zealand bowling coach Jacob Oram. © White Ferns
Despite the 20-run loss against England in the first warm-up match, New Zealand XI coach Jacob Oram has said that there were a lot of positives to take for them.

After England batted first and scored 299 for nine in 50 overs, the New Zealand XI batters played well to come closer to the target. However, they finished with 279 for six falling short by 20 runs. Lauren Down top-scored with 97 followed by Natalie Dodd's 58-ball 30. For England, Natalie Sciver scored a run-a-ball 75, and Katherine Brunt smashed 41 runs from 29 balls.

"Considering the English side is very good, you know, 50-over world champions, lot of experience and quality, there is a lot good things that came out of it for us," said Oram after the first 50-over warm-up fixture.

ALSO READ: Kate Ebrahim, Thamsyn Newton recalled to New Zealand squad for T20I series against England

Though they fell short by 20 runs, Oram said that it was a good effort by the team in the end. As a significant number of players from the New Zealand XI team are a part of the national squad for the England series, he felt that the team was a mixture of experienced players prepping for the international series and newcomers getting the first-hand experience at the highest level.

Oram said that he was impressed with the bowling of Hannah Rowe and Hayley Jensen. "Even the couple of younger bowlers Claudia Green and Fran Jones were outstanding in their first taste at this level."

ALSO READ: Teen Fran Jonas earns maiden call-up; Frances Mackay returns as New Zealand name squad for England ODIs

The New Zealand bowling coach, who is currently coaching the side along with Assistant Coach Rob Nicol, said that they are there to get as much information as they can to use in the international series, adding, "We have played England a lot, but you can always learn new stuff about them."

On the second warm-up fixture, he said that it is a chance for everyone to get a go. "Not sure what we would do, but the fact of the matter is we are playing England, and they are an international side. It is always a motivation," he concluded.