Lockdown in Tasmania leaves uncertainty over WBBL07 schedule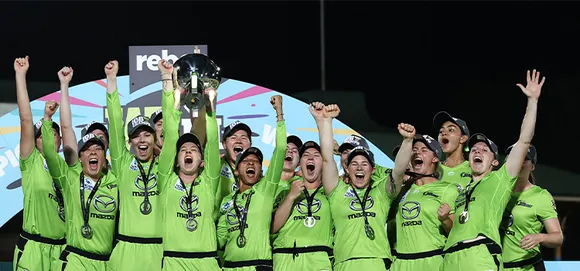 Sydney Thunder WBBL06 Champions © Getty Images
The Perth Scorchers have delayed their departure to Tasmania for the first leg of the Women's Big Bash League due to the announcement of a three-day lockdown after the state recorded a new COVID-19 case.

According to The West Australian, an immediate lockdown was announced after a COVID-positive man, who travelled to Hobart from Melbourne escaped from the hotel quarantine. As a result, the Scorchers have announced the delay in their travel till Saturday (October 16).

"Due to the unfolding COVID situation in Tasmania, the Scorchers have delayed their travel from Perth to Hobart by 24-hours. Further updates to come," the Scorchers had tweeted from their official account.

Also Read: Belligerent Healy seals it for Sixers on opening day of WBBL07

The Scorchers are scheduled to play Brisbane Heat in their first match of this season on Sunday (October 17), but a decision is yet to be made about this clash. There are four matches scheduled for this weekend, including the one between defending champions Sydney Thunder and Adelaide Strikers.

According to the report, the Scorchers will fly to Hobart only if cricket is permitted in the lockdown. Otherwise, the team will remain in Perth for the duration of the lockdown.

Also Read: WBBL07: Everything you need to know about the squads

While the state is in lockdown for the weekend, Tasmania premier Peter Gutwein has said that if the WBBL matches were to go ahead, they would be played in the empty stadiums without any fans. "We're currently working through it. Bearing in mind there are national and international matters to consider here in terms of the broadcast, if they do go ahead they would go ahead with no crowd and with the players remaining in a bubble."

Acknowledging the decision of the state, WBBL released a statement saying that the health and safety of our players, staff, match officials, and the wider community, would remain their top priority. "We are currently working with the Tasmanian Government on options for the upcoming WBBL|07 matches at Blundstone Arena, Hobart this weekend," the statement read.