Veteran Sri Lanka sports administrator Rohini Fernando urges for growth in women's game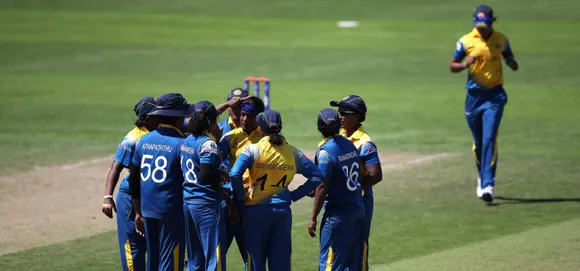 Sri Lanka team celebrating ©ICC
In an attempt to popularise women's cricket in the country and attain more recognition, veteran Sri Lanka sports administrator Rohini Fernando has called for more female participation in the women's wing of Sri Lanka Cricket (SLC).

"Now we have people who don't have knowledge of the game," said Rohini who was secretary of the SLC women's committee in 2007 and 2008. "We have played enough cricket. It is in our blood. Administration wise we have organised many events."

Rohini, who was a Founder Member of the Colombo District Women's Cricket Association (CDWCA) and the Sri Lanka Women's Cricket Association (SLWCA), began his career at Bloomfield under the guidance of Sri Lanka's first Test captain Bandula Warnapura and Jayantha Seneviratne.

ALSO READ: Bangladesh looking to arrange matches for its Under-19 side

She then moved to Nomads where she led the side in 1995 followed by a brief stint at BRC. She was also founder captain of Moratuwa SC in 1998. One of the pioneers of women's cricket in Sri Lanka, Rohini was also instrumental in launching a project that would help female cricket umpires in the country.

Rohini firmly believes that there could be a better environment for women cricketers in the country and more motivation and encouragement is needed especially for the youngsters who are taking up the sport as a career.

"More encouragement should be given for women's cricket to be developed. I am happy to see some of the schoolgirls are playing good cricket. That is the proper time and age to think of their future and the game. We are silently waiting to see their improvement," she concluded.